LondonLink for Businesses
Empowering Companies with Crypto Solutions.
In the rapidly evolving world of cryptocurrency, LondonLink stands as a beacon for businesses seeking to harness the power of digital assets. Our bespoke solutions, grounded in years of expertise, are designed to meet the unique challenges and opportunities businesses face in the crypto landscape. Partner with us and embark on a transformative journey in the world of crypto, tailored to your enterprise's aspirations.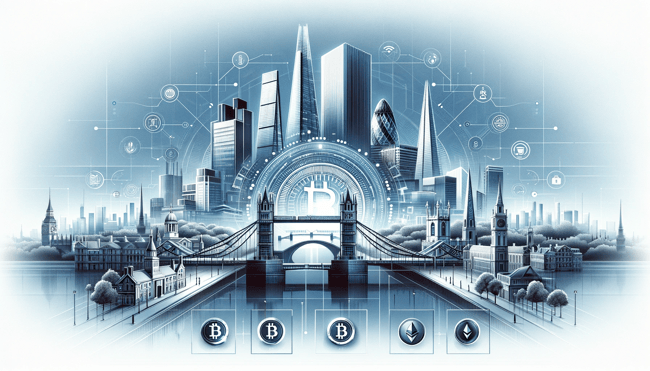 Why LondonLink for Your Business?
Expertise at Scale

:

With over 50,000 trades under our belt, we bring a wealth of experience to cater to the unique needs of businesses, both big and small.

Tailored OTC Trading

:

Our over-the-counter (OTC) trading solutions are designed for businesses looking for personalised, large volume trades without market disruptions.

Global Reach, Local Expertise

:

Based in Europe but with a global footprint, we understand the nuances of different markets, ensuring you get the expertise you need wherever you operate.
Our Offerings for Businesses
Business Accounts

:

Get access to our exclusive business accounts, designed for faster transactions, higher limits, and dedicated support.

Dedicated Support

:

Our business clients get access to a dedicated account manager, ensuring personalised service and fast response times.
Approved by Archax on 06/10/2023